Steps to download Play Together PC on LD Player Emulator
| | |
| --- | --- |
| 1. Download the emulator | 4. Search Play Together |
| 2. Install & Open the emulator | 5. Open game Play Together PC |
| 3. Open & sign in to Google Play | 6. Start play Play Together |
Do you want to play a game? Play Together is the perfect casual game for anyone who wants to have fun. It's easy and accessible, but it also has many complex features that will keep you entertained for hours on end. You can create your own character and explore an expansive world with other players from around the world!
In this universe, we can meet new people, make friends, complete missions together, or simply chat about our day. We can even get married in this virtual society! There are so many things to do here that we won't ever be bored again.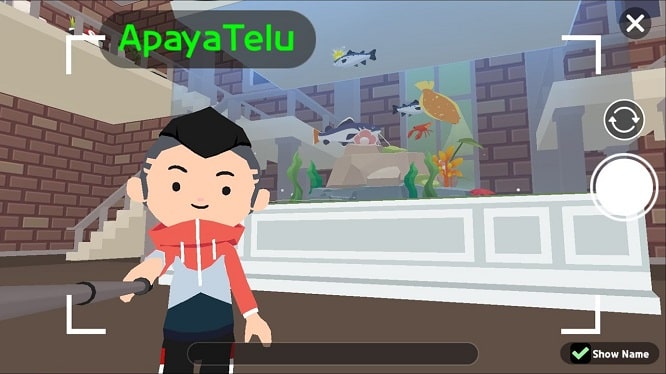 And if you need help getting started, just ask one of our friendly moderators! They will always be there to answer any questions you might have about how to play the game or what some of its features are.
Download Play Together today and start playing with us!
What is Play Together?
Play Together on PC is a game designed to provide you with hours of entertainment. Play in the virtual world by taking part in interactive adventures, meeting other users, and completing minigames.
Enjoy the sense of accomplishment that comes when you complete a task or succeed at something new. With millions of downloads already, it won't be long before everyone has their own version of this social space. Join others as they take full advantage of what Play Together has to offer!
Play Together takes you on a journey where there are many things to do, from decorating your own house and buying decorations for it or even talking with other users. Not only that, but the App also has some minigames in which you can earn points by doing them as well as missions. So play together now!
Interesting features of the game Play Together on Windows!
1. Game Play Together have you customize the character
In-Play Together, you can pick from different hairstyles and costumes for your character. In the store, they have all sorts of clothes like clowns or firefighters to become whatever is in season! But honestly, those clothes are quite pricey, so I would recommend going with something more basic until it becomes necessary to upgrade (or just save up).
When you start playing, everyone gets their own house which begins as a paper box shape but progresses into a beautiful home with furniture that matches your taste.
2. You can play minigames and get rewards
Play Together is an awesome game where you can take on missions and earn money to buy fun items. There are classes with different games that require your control skills or knowledge.
One of the many cool things about this game, though, is being able to play minigames at school alongside hundreds of other players from around the world!
3. Participate in other activities in Play Together PC
If you're not taking on quests or going out to do missions, that doesn't mean there isn't anything else for you to explore. Try driving a car and hopping onto the bus; take the subway instead of riding in an air balloon; go fishing, buy items from shops around town, eat at restaurants—or even have some fun with friends by cooking up your own food; at a beach camp!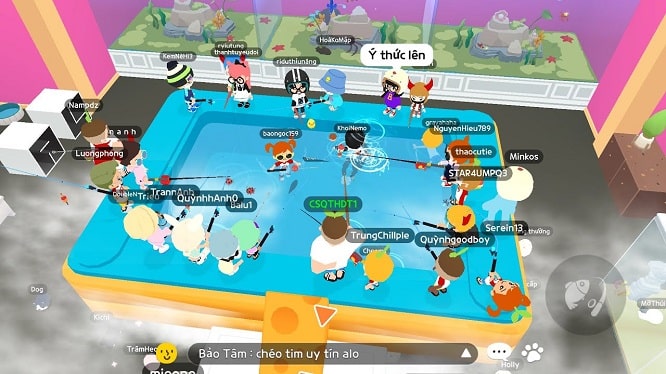 While playing the game, you have opportunities to unlock certain features, such as raising your own pets. You can choose from a variety of different kinds, including cats, dogs, pigs, and chickens, for companionship in this virtual world.
Once trained properly, these animals will follow you everywhere like true companions! Some tricks that they may learn are "come here" or "jump," which is similar to how real-life training goes down.
4. Discover everything
Play Together is a colorful and interactive game. You can play from any angle, easily walk around, and complete missions! There are minigames that challenge you to win against other players.
With so many exciting activities in this virtual world, it's hard not to have fun with friends or meet new ones along the way!
5. Play game Play Together emulator LD PLayer
Play Together is one of the best Game Casual Games that you are about to download. And you are to download the latest version of Play Together. We have provided the direct links below; just click on them to start downloading the App now.
Download and Install Casual Play Together on PC running any OS, including Windows 7, 8, 10, and MAC with emulator LDPLAYER.
Play game Play Together on LD PLAYER emulator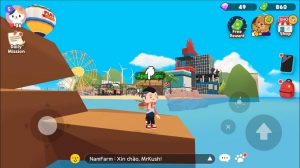 Start play Play Together for Windows with emulator
Price Currency: USD
Operating System: Windows
Application Category: GAME_CASUAL