Steps to download Garena Speed ​​Drifters Emulator
Racing games have been successful for a long time. Since the first consoles, the idea of ​​playing as a driver, editing cars, and winning races have been part of every self-respecting gamer's daily life. 
Over time, racing games have raised their graphics quality, exceptionally those that seek gameplay closer to real life. Like simulators, for example, other games have received different ways to have fun in innovative game modes, chaotic and funny.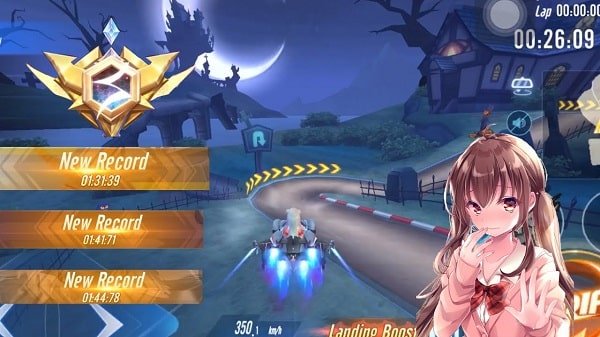 Among the most famous racing games, we can mention Need For Speed, Gran Turismo, Mario Kart, and Crash Team Racing (the first two with more realistic graphics and gameplay, while the other two bringing more fun).
Mario Kart and Crash Team Racing have become the most famous in more chaotic game modes, where players face each other during matches, receiving items to win or hinder.
While the plumber's racing game was the first with this kind of gameplay, Crash was also very successful among players, receiving a very recent makeover for the most advanced consoles.
Entering this wave, in 2019, the newest game from the company responsible for the FPS Free Fire, Garena Speed ​​Drifters, came to smartphones.
The game combines several game modes, such as normal racing, full of action with drifts during curves and gameplays that resemble Mario and Crash's racing games. Such as "Item Solo" and "Team Item" consist of classic matches that use powers to advance or hinder enemies.
What is Garena Speed ​​Drifters?
The great news about Garena Speed ​​Drifters is in team matches, which can be won by exchanging items between participants to help them move forward if they are having more difficulty on the tracks.
The game also has a complete campaign mode, training, and other unlockable modes per level, such as "Racing" and "Rest stop".
The graphics used by the game are geared towards a more cartoonish design, bringing countless editing possibilities for cars and characters.
Like all mobile games, different types of coins, from the most common to the rarest, require investment to purchase and use these more advanced cosmetic items. However, during events and missions, you can earn coins to use later.
The game may confuse players first, mainly due to the almost endless wave of items, game modes, features, and events. After all, the initial tutorial gives small essential tips on how to play. However, it does not explain the other functions.
In this tutorial, it is noteworthy that the guide character is completely dubbed, bringing even more interactivity.
Attractive features of racing game
For today I would like to introduce the racing game that I am currently addicted to, Speed ​​Drifters. If ever since I was writing this article, It has been open for about a year ago by this game. It can be said that since the opening of the service to play until now. The popularity of the game is excellent without deterioration. And today, I'm going to explain the game modes and how to play them briefly for everyone to see. So as not to be a waste of time, Can watch at the same time now.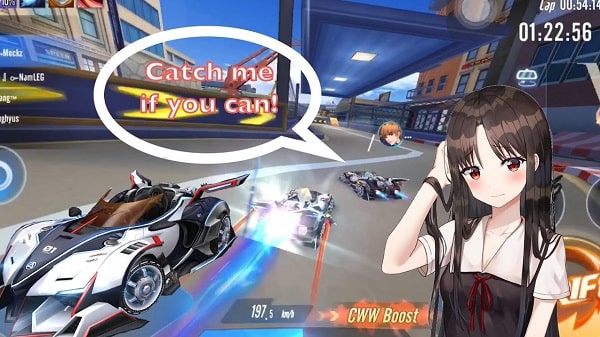 When we enter the game, it will look like this. The right-hand corner will be in the game's different modes: the main room (For general mode), Tournament (for ranked match mode). Relax Zone (is an area that helps relieve stress after playing many games, or it is a rest to find friends to talk to), Story Mode (For the story mode in the game) This will have a sub-mode that will be described further as follows.
Main room
– Classic Mode
For Classic Mode, it will be a competition with five other players to win first place. Which is a competition that requires only the skill to control the car only. There is no other helper named Classic Mode.
– Chase Mode
In this mode, it chases and evades to capture or steal Speed ​​World secrets between the two. This will cause fun and unique models. And for both sides that can choose to play, that is
– Guardian by this side will play a role that will have to protect the secrets of this Speed ​​World, which will have a total of 2 people, both of which will increase the size of the car to Will drive and bump into other players who will steal their secrets. You have to bump into at least three people to complete the mission
– Detective
Next is the Detective's side, who must elicit secrets and escape the Guardian chase to uncover this Speed ​​World's secrets. There are six players on this site, all of whom have to successfully capture the specified map location and escape from the Guardian side within the time limit. Will win
– Couple Mode
This mode can be called to please the lover Because it is a mode in which couples have to help each other get to the finish line to be number one. This will have two other sub-modes: Couple Racing is a standard competition, and Couple Battle will be a competition. 
By being able to store things to manage the opposite couple For anyone who has a lover in the game and is married, or even without a lover (like me) can come and play for another form of fun that must help overcome obstacles.
– Speed ​​Skateboarding 
The next mode can be called Another one of my favorite and different modes is the Skateboard mode, where this time, we have to take on the role of a speed user by plowing the skateboard to gain the top spot. Which to control a skateboard, it can be called a different skill from controlling a car. Because we can jump and if we miss May make you the last place in the blink of an eye that So forces your skateboard well. For your sweet victory
– Super Team Racing
The previous model of The main race room is Super Team Racing mode, where you can cooperate with one teammate and will be able to use items to speed up your cars to make you reach the finish line faster. There will be items to choose from in the mode as follows
Flight – A plane that will allow you to turn faster.
Flash – a helper that will allow you to go further, Which can be used two times/item 1 piece
Truck: A helper that will allow you to collect a boost faster and be able to bump into your opponents to slow them down.
Invisible – A helper that will make your car invisible and penetrate your opponent to speed up your vehicle.
Portal: A portal that will allow you to go further from where it was before and is an excellent item for finishing the finish line.
TournamentMode Tournament mode could be called to give you a little bit stressed. Because in this mode, there will be a sub-mode that is Ranked mode where you will have to win and compete fiercely for your highest rank. There are a variety of ways to play to increase your ranking.
For example, if you are confident in your craft and your partner in a single race, I would recommend Solo Racing as this mode will allow you to earn points to increase your rank. Very much, but be careful Because if you lose, The score will drop a lot as well. As for if you want to get the perfect ranking boost and not lose too much score when losing, I would recommend Team Racing and Team Battle apart from you. Teammates will also get points for increasing the rank as well.
Relax Zone
For this mode, it can be called. This model is created to make the weary of competitive players take a break or even chat with their fellow players in this mode.
Story Mode
This mode Will be like the story mode in the game, Which if we win, there will be various rewards for those who come to play this mode, including Story Mode. Various sub-modes will let you know the Tips or how well and practice solo. To make you stronger when you enter the real race.
Lucky Box
In Speed ​​Drifters, there is also a system similar to the Loot Box, which is available every 24 hours, and you can randomly get a gift. If you're lucky, you might even get a class car. A can come free as well.
Club
The last thing I'm going to cover in this article is the Club system where you can create groups to earn more points and rewards. You can also create your club points to unlock missions to level up your character as well.
How are you for the Speed ​​Drifters game that I have to offer? You can say that all of them are just dipping sauce in the game only because there are still many modes and activities that I haven't mentioned yet. 
This may make you play quite endlessly and may make you enjoy it until you forget the time. So play the game with your mind, play only your spare time, and do some other activity, such as exercising or watching a series, as this will allow you to enjoy and use the game. Life worthwhile at the same time 
Garena Speed ​​Drifters PC
Play game Garena Speed ​​Drifters PC on LDPLAYER
Price Currency: USD
Operating System: Windows
Application Category: GAME_RACING